Friday, June 11, 2004
Boondall Wetlands
The kids and I headed off this early afternoon for a little bush walk. We visited the Boondall Wetlands.
We were greeted by the sounds of many and various types of bird life. Unfortunately I was unable to capture any on camera. We did see an osprey close up which was pretty good.
The kids all enjoyed the 2 km walk.
Here is a pic of the river, lined with mangroves.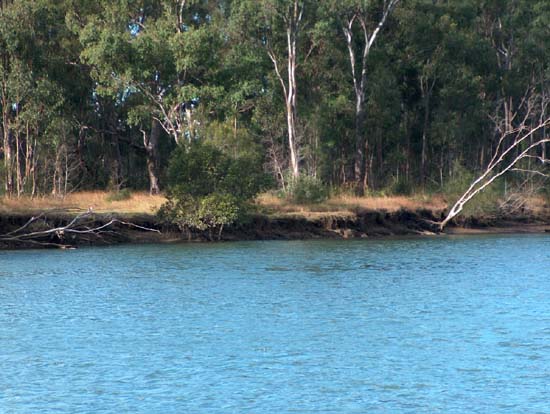 Uh ok, that wasn't lined with mangroves but gum trees. The side we were on was.
Here is a purple flower that seemed to grow almost everywhere.